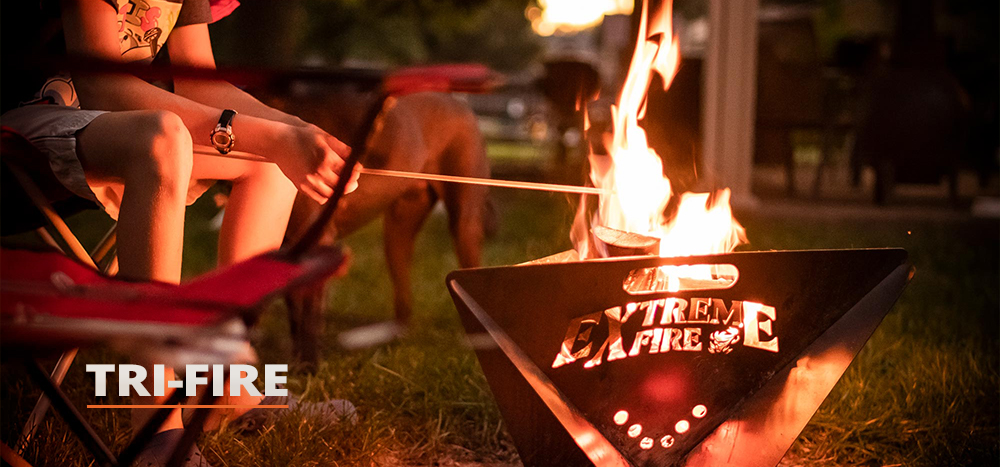 No other fire pit is this travel-friendly

Because it's an actual fire pit with a base (and not a fire ring), the Tri-Fire Portable Fire Pit can be used anywhere. It's perfect for on-the-go moments and impromptu gatherings. At only 16 lbs., it's easy to carry in the included free tote bag. Put it together in less than a minute with just 3 easy steps and you're ready to go!

Most pits built for travel skimp on the steel, but the Tri-Fire features super-sturdy construction from 14-guage steel and is made right here in the U.S.A. by outdoor enthusiasts just like you! Trust us, we've road-tested the Tri-Fire at cookouts, campouts, at the lake, and tailgate parties. It's super-quick to build and put away, making it perfect for your next outing.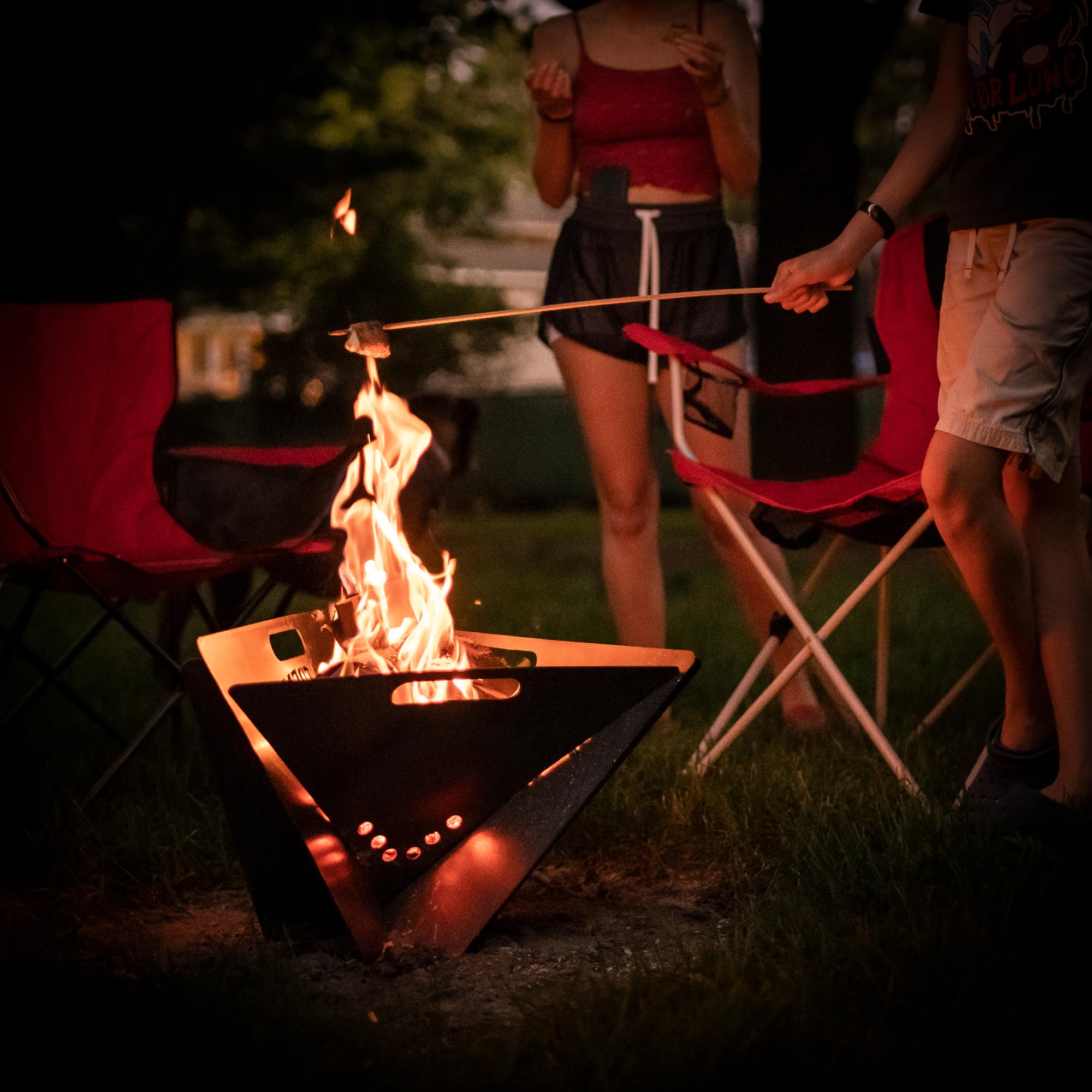 Extremely Light and Portable
1-Minute Assembly
Use anywhere – no mess!
Lightweight for extreme portability
Comes with a free tote bag
Made in the U.S.A.

Contact Us
Email: info@extremefire.com
Phone: 1-888-830-0044
© 2021 ExtremeFire.com. All Rights Reserved.