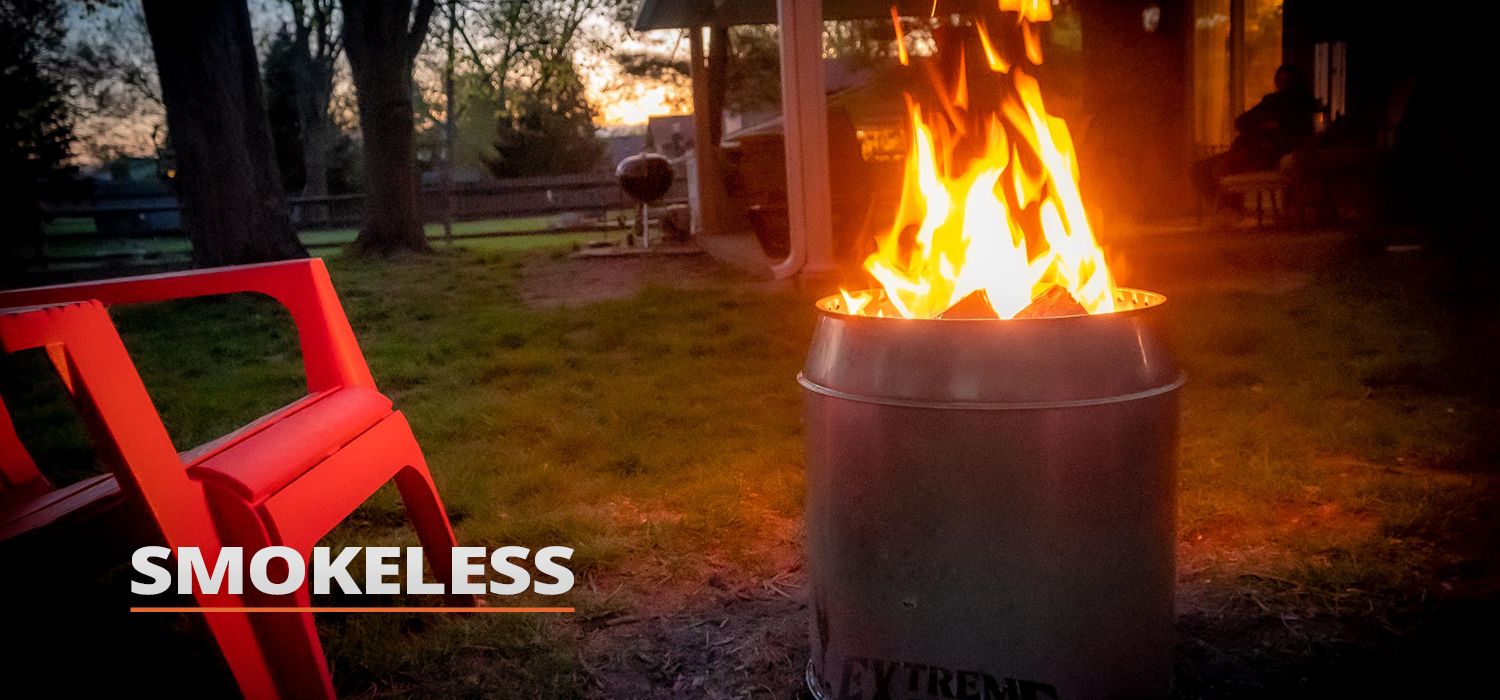 No More Smoky Nights
Extreme Fire's new Smokeless Steel Firepit lets you enjoy your night around the fire without the bother of dealing with all the smoke. Our innovative design creates a cleaner burn, reducing the amount of annoying smoke that bothers you and your guests without giving up any of those great gouts of flame that you've come to expect from our Extreme Fire.

Coming in at 17.5" tall and 16" in diameter, the Smokeless Pit is the perfect size for your backyard gatherings or at the cabin or campground. At only 22 lbs, it's extremely portable, so you can take your pit on the go! Your friends will love its big, warm flames without all the smoke!

Made in the U.S.A. and built from high-quality stainless steel to withstand the elements and keep producing amazing low-smoke fires for years to come.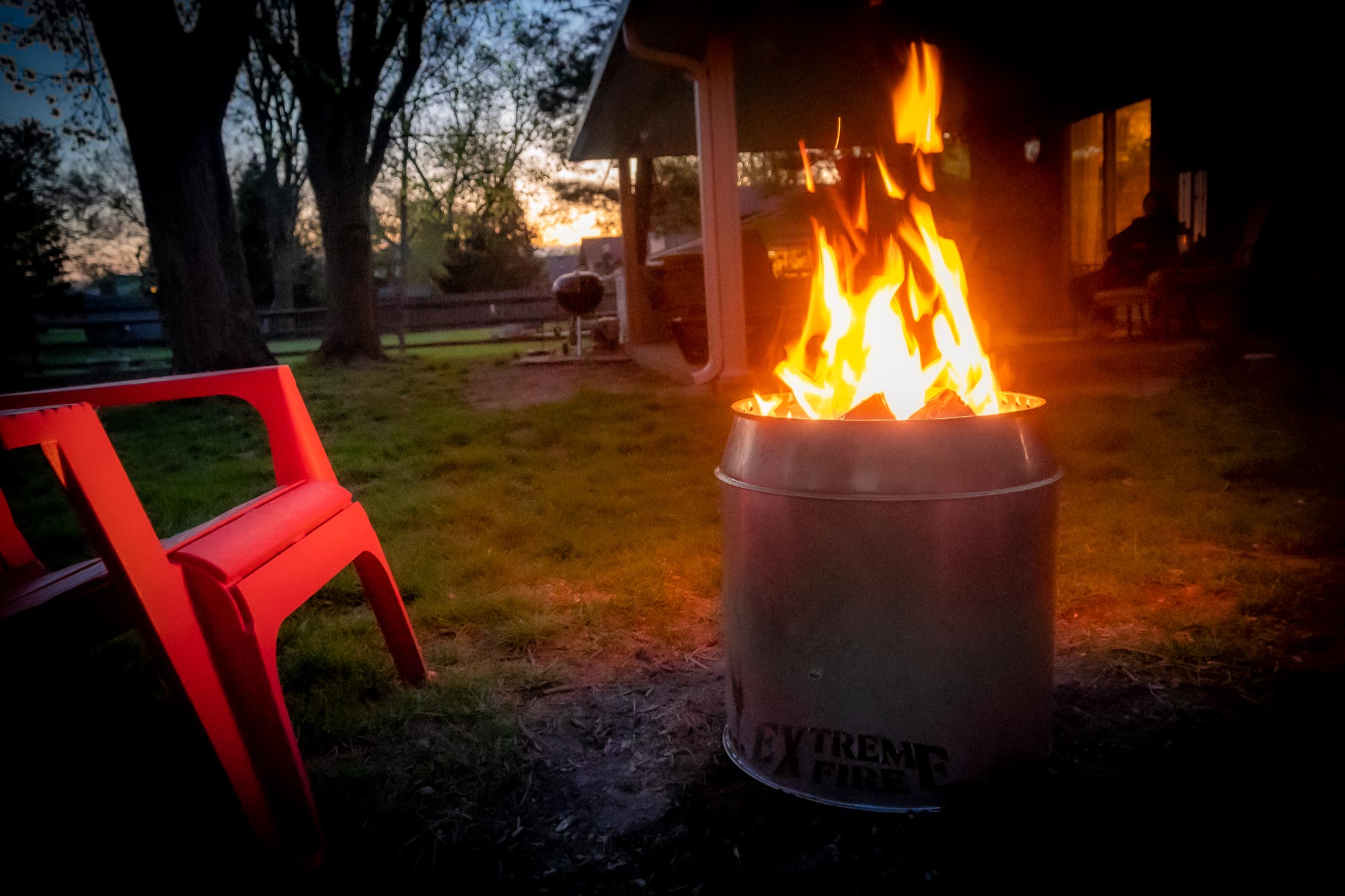 Contact Us
Email: info@extremefire.com
Phone: 1-888-830-0044
© 2021 ExtremeFire.com. All Rights Reserved.