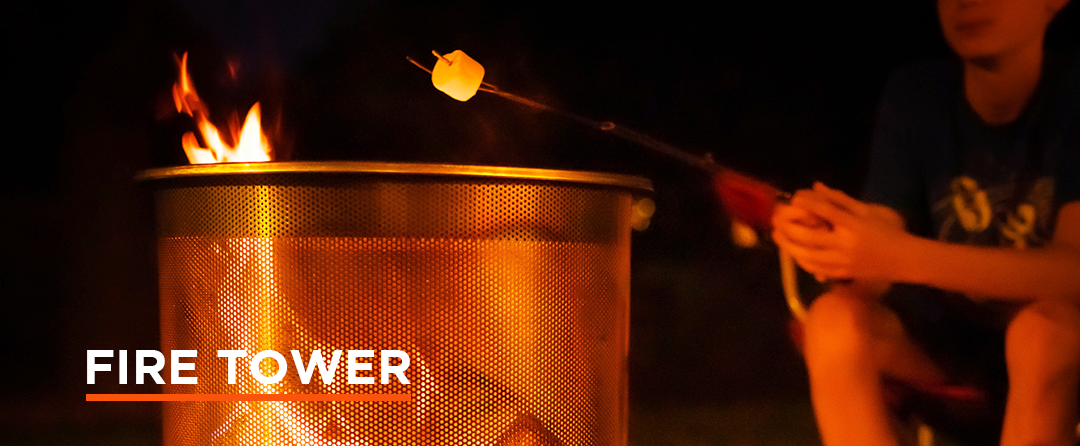 Towering Tall Flames!
Unlike traditional "smokeless" fire pits that force all the heat straight up, the FireTower's patent-pending design pushes the heat outward for 20 feet, keeping you and your guests at a comfy 80 degrees. A smokeless pit gets hot at the top, about 1200°F, but the design only radiates heat out of the sides a few feet. This causes the heat temperature to drop off sharply and radiate much less. This is why you often see people huddled around a fire pit. The FireTower, however, burns upwards at 800°F, but also radiates the heat in all directions, out to about 20 feet around, raising the surrounding temps to around 80°F. Providing heat that is felt all the way around and burns hotter– all with less smoke. This allows your guests to spread out, mingle, and enjoy themselves in the warmth of your FireTower fire pit. For a demonstration of the heat radiance, check out our thermal pictures above.

Standing at 24-inches tall, the unique FireTower is emblazoned with the Extreme Fire logo, is made of 304-Grade Stainless Steel and features industrial gore locked commercial stitch welded seams. Made in the U.S.A. from sturdy, durable 14- gauge steel.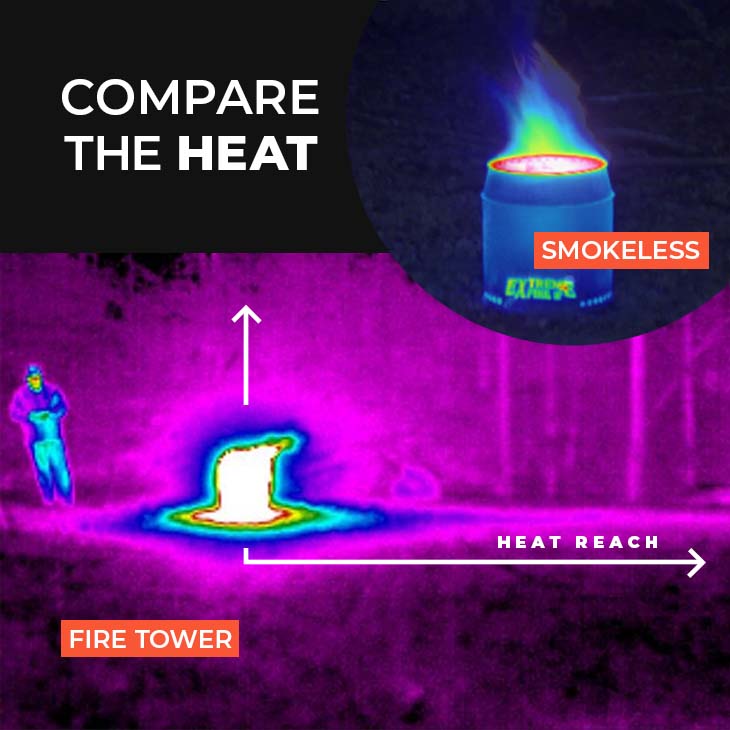 Towering Giant
Huge Fire Display
Sturdy, Timeless Construction
Perfect for large gatherings
Modern Design
Super Heat Radiance

Contact Us
Email: info@extremefire.com
Phone: 1-888-830-0044
© 2021 ExtremeFire.com. All Rights Reserved.